Females
We have a variety of females in different colors and coat patterns, making it possible for us to offer to you what ever you might be looking for. All of are females have great conformation and wonderful loving personalities. We have long hair and smooth coat, in the dapple pattern and the piebald pattern. Our girls carry for blue and cream, black and tan doxies, red dachsies, brindle dachshunds,chocolate and tan, sable, isabella and tan, shaded red, and english cream.
​HIEDI~ our new chocolate and cream piebald girl! RETIRED
Normandox I Can Still Make Cheyenne
"aka" Cheyenne Retired
She is a gorgeous chocolate based ee red, she carries chocolate, cream and ee.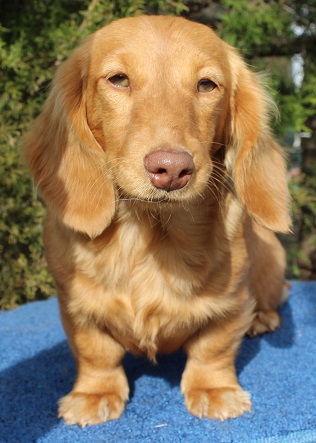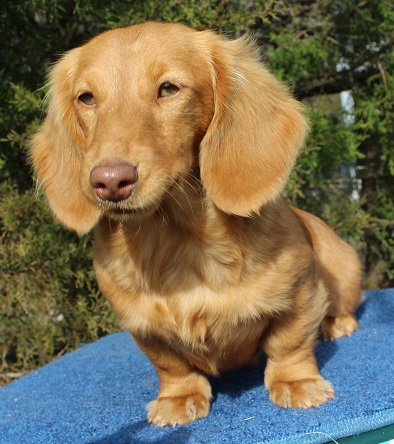 Longdox N Normandox Sweetbriar Rose "aka" Briar
chocolate and cream dapple longhair
She is a super funny, smiling, happy go lucky girl. RETIRED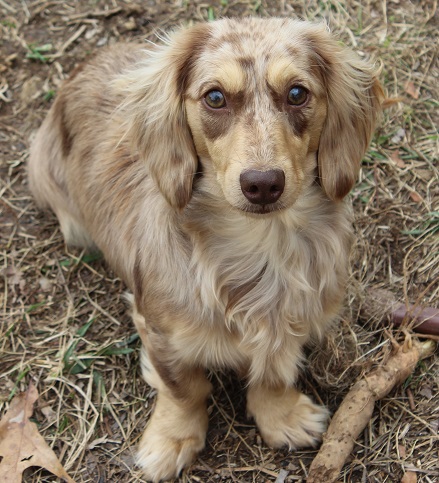 P
AKA: Annie is bred, refer to expecting litters page
Pistol Annie
This gorgeous black and cream dapple girl will be having pups for Kayla in 2021.
Normandox Lula Belle
Such a sweet and beautiful girl...chocolate and cream dapple, carries dilute. She now belongs to Kristen Page.
Normandox Raspberry Zinger
Faux blue and cream dapple girl...she now belongs to Kristen Page.
RUYA~ Black and cream dapple longhair, carries chocolate and dilute. She will be retiring the end of April, please call for details, 661-599-5407. RETIRED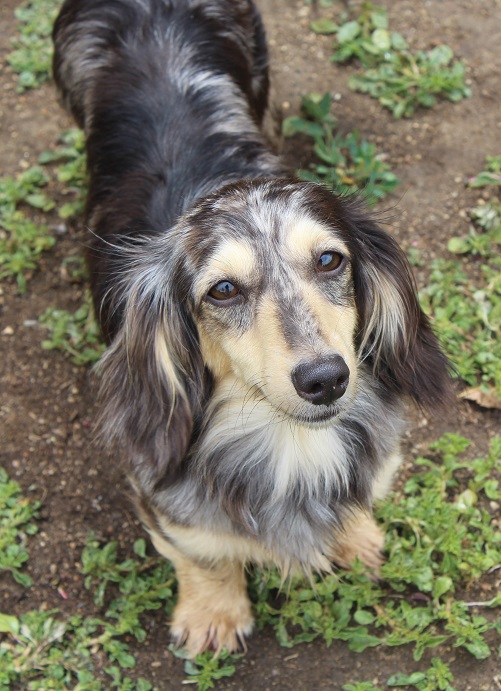 We love this girl, she is a faux blue and cream dapple smooth coat. She comes to us from Grendox Dachshunds.
Grendox & Lisa Pour Me A Jaeger Bomb
aka Jaeger is bred, refer to expecting litters page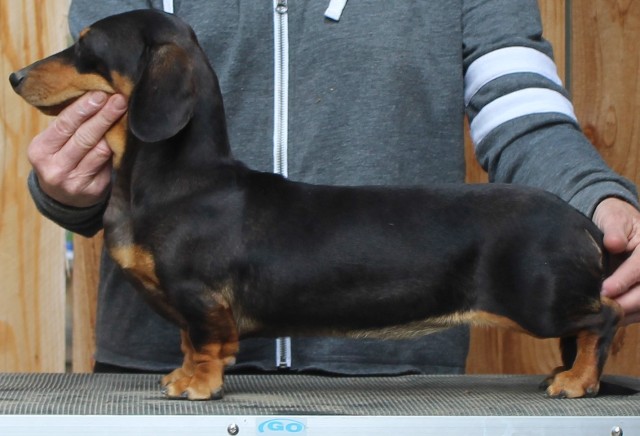 Gina's Sophia The 1st 4 Normandox
This is Sophia, she comes to us from Ginas Cuddly Doxies
She is a chocolate and cream dapple longhair with an amazing hair coat, and has given us puppies as sweet and out going as her.
​RETIRED,
She is living out her days in Kingman AZ. with a dear friend of mine, of 34 years..
JUNE CARTER CASH
She is a chocolate and cream dapple long hair, she lives in Visalia, CA with my nephew and his family..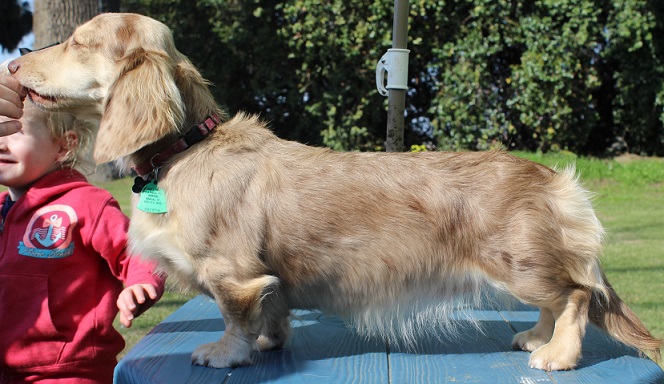 Normandox I Can't Drive 55 (aka "Chevelle")
Chocolate Based Cream
Chevelle is now retired and in her new home.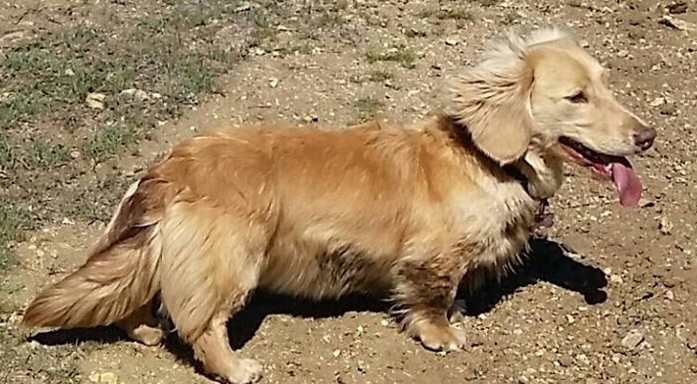 We are so happy to be keeping this girl around, she actually belongs to my daughter-in-law now, but we will be breeding her to our new male at the end of the year and have some very nice chocolate and cream puppies, in solid and dapple. She is a chocolate and cream dapple longhair.
Normandox Just in the Nikk of Time
aka "NIKKI" she will be retiring after her last litter of pups in 2017, she has already found her forever home. Retired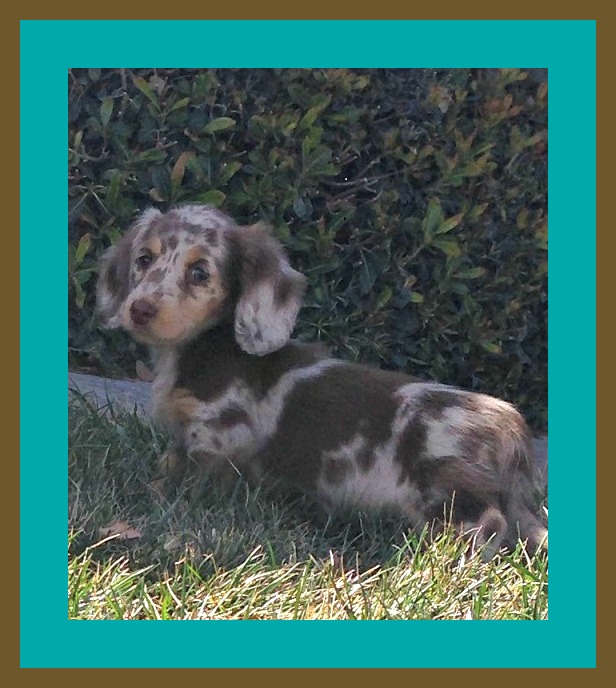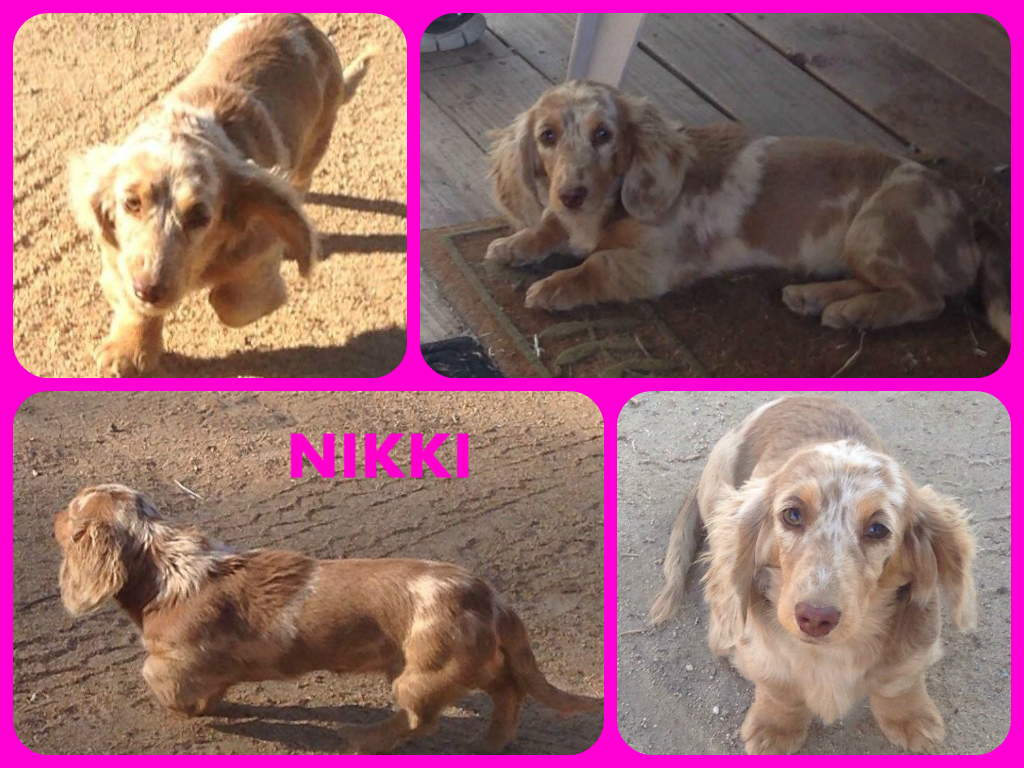 We may be breeding her one last time in 2020.
THIS IS OUR FAUX BLUE AND CREAM DAPPLE FEMALE, SHE HAS AN AMAZING PEDIGREE . THANKS TRACY!!
GRENDOX 4 NORMANDOX PRECIOUS BLUE VANITY
FAUX BLUE AND CREAM LONGHAIR DACHSHUND GIRL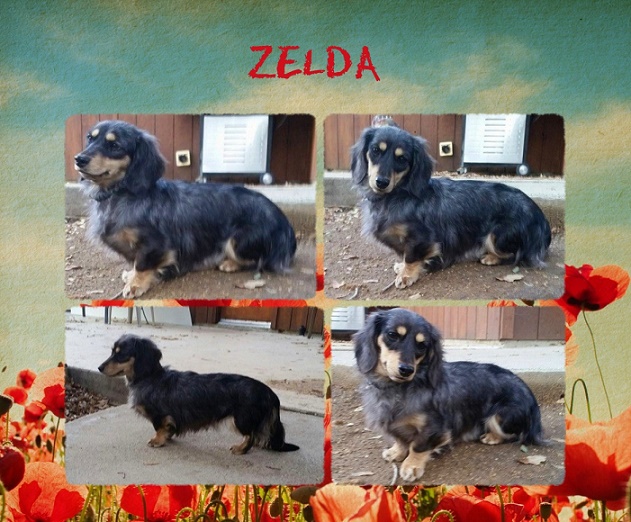 Normandox U Betchur Assets AKA "Saint"

RETIRED
Saint is a black and tan longhair Mini dachshund. She carries for cream, red, chocolate and tan, and chocolate.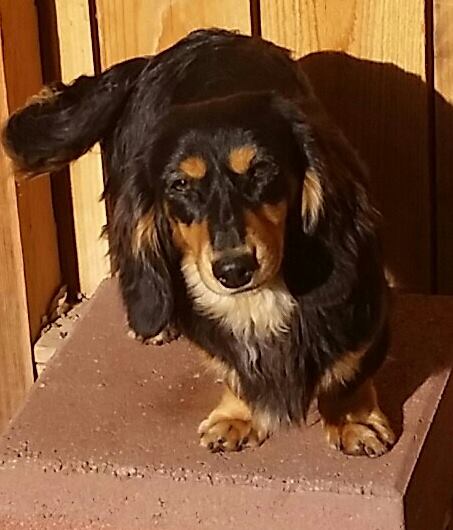 Normandox Little Red Hennie

RETIRED
Hennie is our beautiful red longhair girl. She is half English Cream, she comes from a long list of Champions. Hennie has the most gorgeous longhair coat, along with all the qualities you would look for in a miniature dachshund. She is very long and low with great big paws, nice ears and a huge heart. If she can be in your lap you can bet that's were she will be. She loves to play chase in the yard with our border collie dog Jade. They play keep away with any dog toy they can get their chops on. This mini doxie has a beautiful long coat, she carries for, red,black and tan, cream, brindle, red brindle and wheaten. We will be breeding her to long hair dachshunds only and will be having some show quality long haired doxie puppies. Dachshund breeder.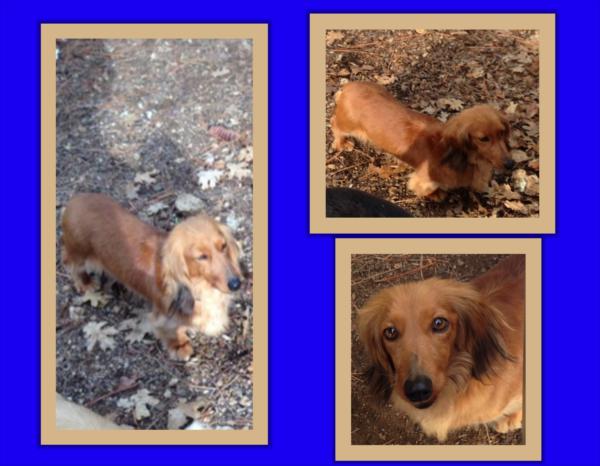 Margarita Babe RETIRED
This is a wonderful new addition to our doxie family, she is a chocolate and cream longhair dachshund female.
She is coming to us from Texas. Thanks you Nancy of A and N Doxies!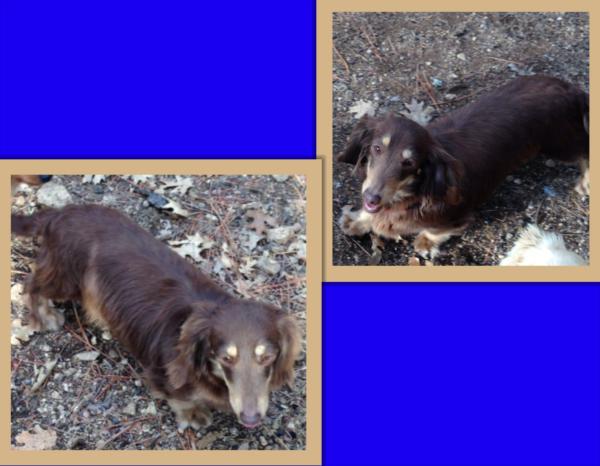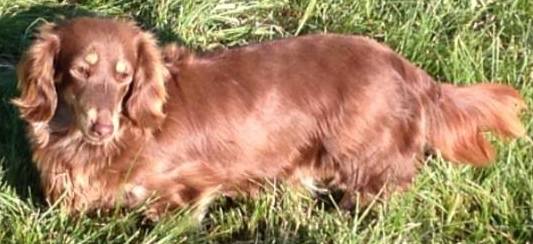 Black and tan longhair RETIRED
She comes from a long list of Champions and has a show career of her own. Thanks Cathy!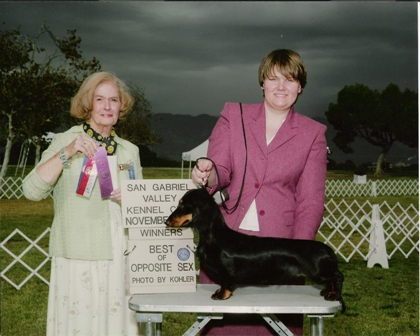 fullcircle's Denim and Laccee
b

Normandox Buckshot Bonnie(RETIRED)
Bonnie is a beautiful Chocolate & Tan Mini Dachshund. She carries for chocolate, Isabella, blue, red, black and tan, red sable, and piebald. We want to thank Nancy @ A and N Doxies in Elgin,TX. We have bought many dogs from her and are always very pleased.
0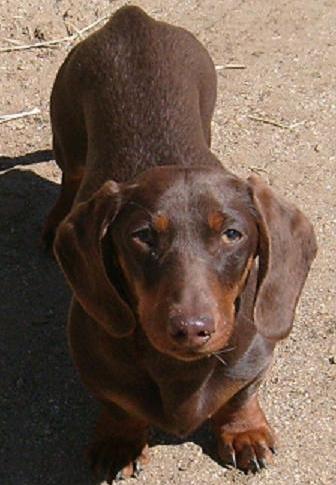 Daisey~~ red piebald smooth coat, now RETIRED.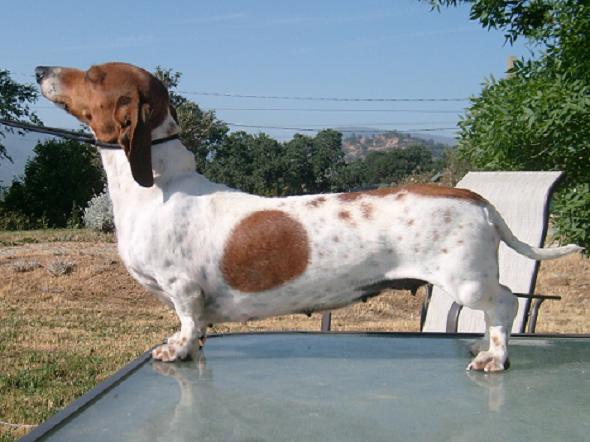 Normandox,mini dachshunds,dapple dachshunds,doxies,black&tan dachies,dotson,california,oregon,tennessee, doxies,blue&cream,dapples,blue&cream longhair dapple,chocolate & tan dapples,black&cream dapple,red doxie longhair,chocolate & cream,cream dapple,chocolate&tan,minature doxies,red doxies,long hair puppies,long hair dachshund pup,English creams,dachshund breeders,long hair doxies, doxies,longhair dachshunds,smooth coat doxies,dachshund puppies for sale Tennessee, dachshund rescue, doxie normandox,AKC miniature dachshund puppies,chocolate,dapple dachshund,dapple dachshund,piebald doxie, dachshund breeder,smooth coat dachsie,longcoat dachshund,doxie blue puppies,mini doxie,california doxies,california piebald puppies,dachshunds,dapple dachshunds, black&tan,chocolate&tan,blue dachshund puppy,dapple dachshund,silver dapples,cream dapple, chocolate and cream dapple, black and cream dapple, ee red puppies, red piebald doxies, Mississippi, Alabama.Kentucky.Arkansas ee red, chocolate based red,,a perfect dachshund